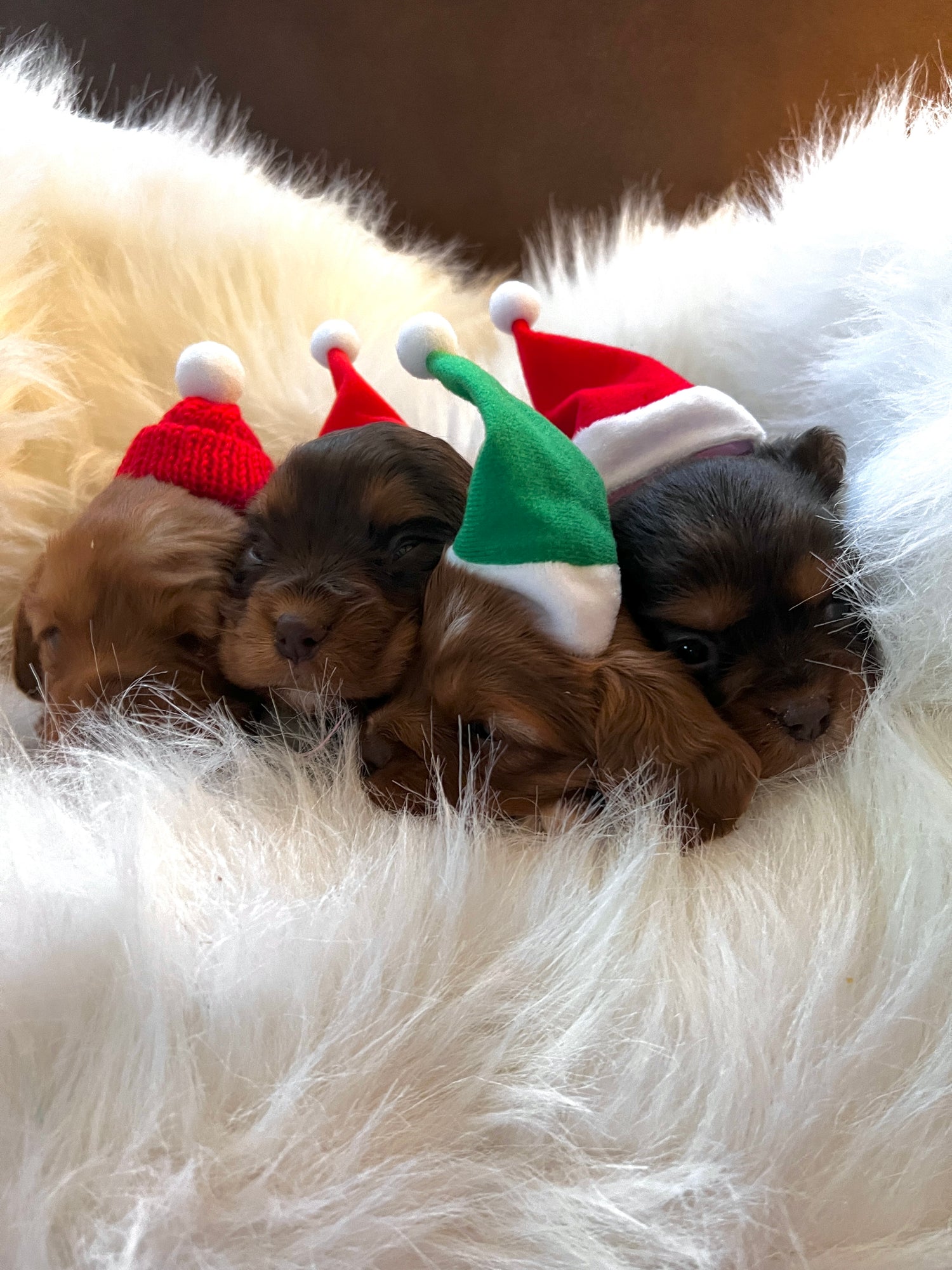 Woof!
Palladino's Cavaliers of Upstate New York have been raising puppies for over 25 years. Our dogs are AKC (American Kennel Club) registered. They are family raised in our home, loved, and socialized with daily.
We live in Avoca, New York out in the country where they have a lot of room to play and make friends. We have a large yard with plenty of space for the puppies to explore!
The parents are DNA tested for DECCS (Dry Eye Curly Coat Syndrome), EFS (Episodic Falling Syndrome), and DM (Degenerative Myelopathy). All of our dogs are carefully paired to avoid these diseases.
Our dogs are also OFA certified (Orthopedic Foundation for Animals) for heart, eyes, and patellas every year.
See More!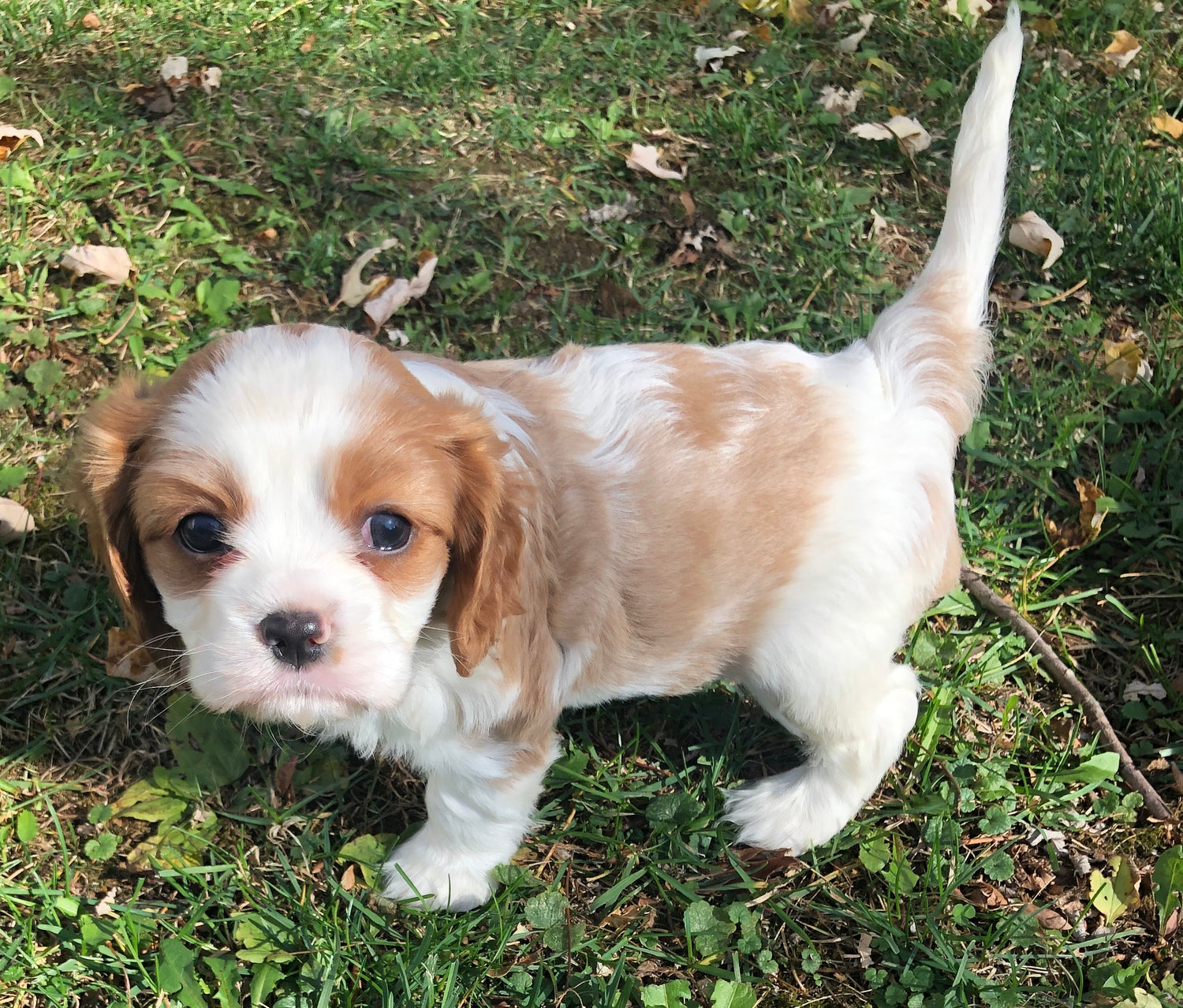 I'm NEVER Hungry!
Every baby leaves our home being fed Purina Pro Plan® puppy food. Any flavor is fine as we switch proteins around for our dogs and puppies.
We feed mini Milk-Bones®, Bully Sticks, a small carrot, a few blueberries to prevent tear stains, or the occasional egg. These are offered throughout the week, not all at once.
See More!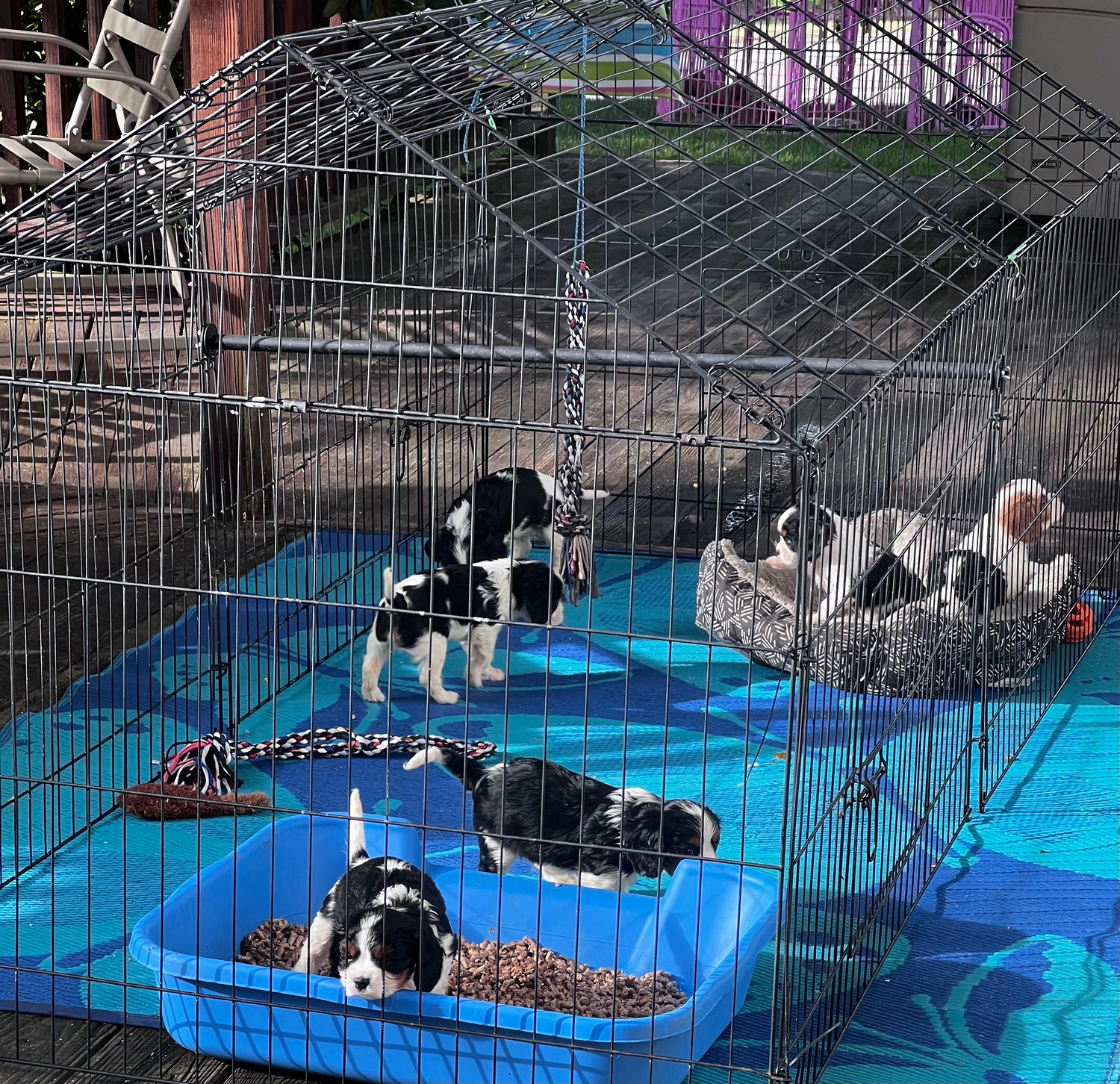 Number 2
Our puppies are litter box trained starting at three weeks old!
For young puppies, this works best in a small fenced enclosure. This includes a bed, water, fun toys, a litter box with horse litter, and of course, playmates!
See More!